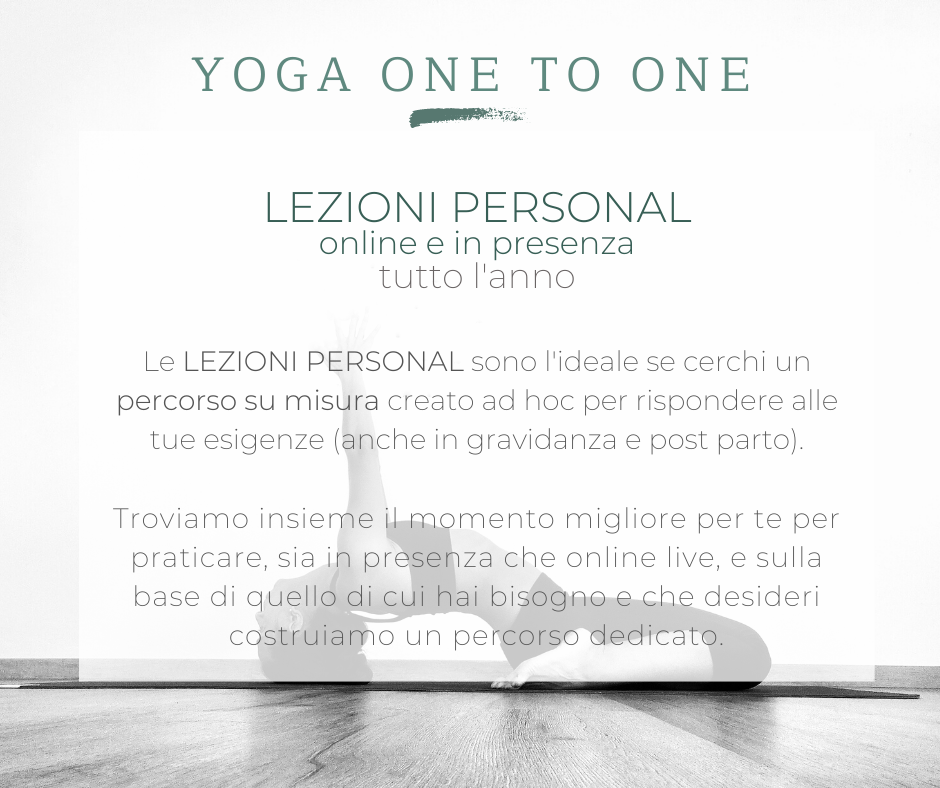 Il corso di yoga one to one è l'ideale se hai esigenze particolari o se desideri affrontare un percorso creato ad hoc ed essere seguito in ogni fase con pratiche costruite su misura che possono anche combinare elementi e stili diversi.
Se scegli queste pratiche creeremo insieme un percorso personalizzato che rispetti le tue necessità e risponda ai tuoi desideri.
LEZIONI PERSONAL one to one sono disponibili tutto l'anno sia in presenza che online live.